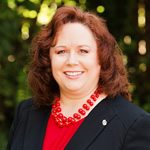 I just completed day two of collaborative law training. I am both exhausted and energized. I am excited about having a new way to provide value to my clients and to be part of a team effort in doing so.
How many people who have experienced a "traditional" divorce can truly say that they enjoyed the experience and were happy with the result? Traditional divorce is premised upon a "lose-lose" result for the litigants.
The collaborative process focuses on creating a "win-win" situation for the parties and gives the entire team the freedom to craft solutions that are not usually discussed in the litigation-based divorce. Perhaps the most interesting concept is that the law is merely one of seven or eight reference points for making decisions and generating options for resolution of the issues. Some of the other reference points are fairness, the interests and needs of the parties and relationships going forward. This focus on other areas, in addition to the law, helps address the loss involved in divorce. The husband-wife relationship is not the only relationship that is affected by the divorce and the litigation-based model is simply not designed to address the impact on these other relationships. In fact, the litigation model is not designed to address the majority of the issues presented in a divorce. If all of this sounds interesting to you, keep checking this blog as I intend to write about this issue frequently. I will complete my basic training tomorrow and am sure I will have more thoughts to share. Stay tuned!