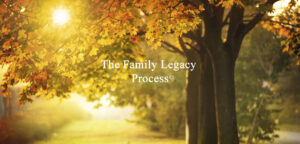 At our first meeting we will do a lot of listening and hear from you about your family values, concerns and objectives for establishing a legacy plan uniquely designed to meet your personal goals. Before discussing possible solutions, we want to know what is important to you and your family, and also to hear about any concerns you believe may be obstacles to fulfilling your plan.
All of us have unique family experiences and challenges that require careful thought and creativity in finding solutions that will meet personal objectives, and provide peace of mind. Some of the issues we commonly talk about include the following:
concerns about who will handle your affairs in the event of your disability or death;
maintaining privacy and control in the event of your disability or death;
children who should not inherit large amounts immediately;
young children who require the naming of a guardian;
a family member who has special health or special needs considerations;
family members who may be irresponsible and spend anything you leave to them;
a second marriage or a spouse who is not related to your children;
assets with potential income tax ramifications such as retirement accounts and annuities;
assets that are not easily converted to cash such as business interests and real estate;
large life insurance policies that increase the size of your estate for estate tax purposes;
closely held business interests, partnership interests and concerns about succession;
family business concerns;
large estates with federal or state estate and gift tax potential;
real estate or other assets located in different states;
personal liability and asset protection issues;
providing for educational or medical expenses for your family;
children or other beneficiaries who may have large taxable estates;
family members who may not get along;
family members who may get divorced from their spouse or have creditor issues;
Our dedicated team of attorneys, paralegals, clerks and administrative staff at Davis Law Group are ready to assist you with your legal questions and needs from real estate transactions to estate plans to the adoption process and more, our team has a diverse background of experience and expertise.