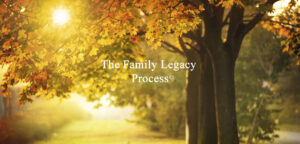 In order to keep everything current, we provide a Legacy Maintenance Program© which offers an opportunity to review your plan in light of changing family or business situations, or as a result of changes in estate and trust laws. If we have already prepared plan documents for you, the first year as a Member of the Legacy Maintenance Program© is free of charge. As a part of this Program, we will provide you with the following benefits:
unlimited phone consultation with our team members on any matter related to your legacy plan
assistance with funding investment accounts or other assets acquired after the initial funding of your trust plan
interaction with your financial advisor, CPA, banker, and other financial and trust officers as you request
updates to Durable Financial Powers of Attorney, Durable Medical Powers of Attorney, HIPPA Authorizations and Living Wills
periodic updates to legal documents we have created for you, for statutory or tax law changes
name changes for trustees, executors, or children and grandchildren in your trust or will
periodic notices about new laws that may affect your legacy plan
ten (10%) percent reduction from our standard rate for handling your estate or trust administration
Our dedicated team of attorneys, paralegals, clerks and administrative staff at Davis Law Group are ready to assist you with your legal questions and needs from real estate transactions to estate plans to the adoption process and more, our team has a diverse background of experience and expertise.