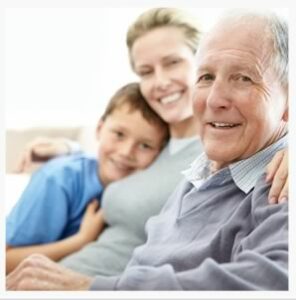 Estate Planning is essentially the process of preserving and protecting your assets and property during your lifetime, then providing instructions for them to be passed on to the next generation in the most effective manner possible.
Estate Planning is meant to protect and grow assets during your lifetime, eliminate uncertainties and maximize the value of your estate by reducing taxes and other expenses.
The Estate Planning attorneys at Davis Law Group will assist you in Virginia with:
Wills
Trusts

Revocable living trusts
Irrevocable trusts
Charitable trusts
Gun trusts
Minor trusts
Life insurance trusts
Asset protection trusts

Beneficiary Designations
Medical and Financial Powers of Attorney
Advance Directives
Property Ownership
Gifting
Asset protection
Business succession
Solutions for high net worth and complex estates
Special provisions for minor children and loved ones with special needs
Minor children and adult guardianships
Our Family Legacy Process© is designed to ensure that your family values and your possessions, are efficiently transferred to your loved ones without interference or unnecessary costs and taxes. We can help you ensure the preservation of your values and complete your objectives for the preservation of personal and business interests.  Follow this link for detailed information regarding our unique process:  The Family Legacy Process©
Click Here for our detailed blog post entitled "Do I Need Estate Planning?"